As Sumit Nagal leaned over his racquet, you could see the mixture of joy and disbelief on his face. He tried to stay composed but it was tough. And then amidst the thrill of the win, he seemed to forget a rule.
In this unusual US Open during the time of pandemic, no longer are you allowed to shake hands with the umpire, it's either a wave or you tap the umpire's shoe with your racquet. The chair umpire dutifully extended her foot, Nagal, still in disbelief, didn't notice and lifted his racquet up to her.
My first Slam win. It was definitely a special moment and a match I will not forget. Thank you everyone for the wishes❤️

Next match on Thursday, gonna be a fun one 🙃

Special thanks to my team – @vkfofficial @imVkohli @SOLINCOsports @IndianOilcl @lottosport pic.twitter.com/u6CqeJa34n

— Sumit Nagal (@nagalsumit) September 2, 2020
The first time he had played in the main draw of a Grand Slam was last year at the US Open. Despite the loss against Roger Federer, he had enhanced his reputation on the circuit as a fighter.
On Monday, in his second first round at the major, there was much more in store. Barring a solitary glitch in the third set, the 23-year-old played a steady brand of tennis to notch up a 6-1, 6-3, 3-6, 6-1 win against American Bradley Klahn, a former world no 63.
Moving into Round 2 💪#USOpen pic.twitter.com/7Ku2C3Y7BM

— Sumit Nagal (@nagalsumit) September 1, 2020
Just as he did against Federer last year, Nagal, the world no. 124, started the match by winning the opening set. Though the Indian was steady on his serve and accurate in his rallies, Klahn's play was riddled with errors. In the opening set, Nagal committed just one unforced error and Klahn had 15 – eventually the tally would read 17 to 40.
But it wasn't just about the American wayward shots. Nagal's game had been steady and consistent. His service was impressive, notching up a good 79 percent first serves in. And then he remained strong on his serve as well. In the second set, Klahn won just three points on Nagal's serve, and overall won 23 of the 87 points on the Indian's serve.
Nagal was the fitter player of the two as well, covering 721 feet more through the match than Klahn. The American, currently ranked 129, also needed a medical timeout for a back issue after the second set. That arguably gave him some time to recover – both physically and mentally – as he started to keep more balls in play and move his opponent around.
Sumit Nagal was literally all over the court today 🏃‍♂️@nagalsumit I #USOpen pic.twitter.com/M3D3f2aHIn

— US Open Tennis (@usopen) September 1, 2020
In the eight game of the third set, Klahn earned a break point opportunity on Nagal's serve for the first time in the match, and converted it, before winning the set.

In the fourth, Nagal was steady, playing the percentage shots often before using his powerful forehand to create opportunities. And then there were a few flashes of brilliance.

Leading 2-0, 30-15 in the fourth set, he played a strong inside-out forehand and approached the net. Klahn attempted to hit a cross court pass, but Nagal took a quick half-step to his left and stretched to play an elegant backhand drop-volley winner.

Advertisement

For all his composure through the match, the only time Nagal showed some nerves was when he was on match points, on his own serve.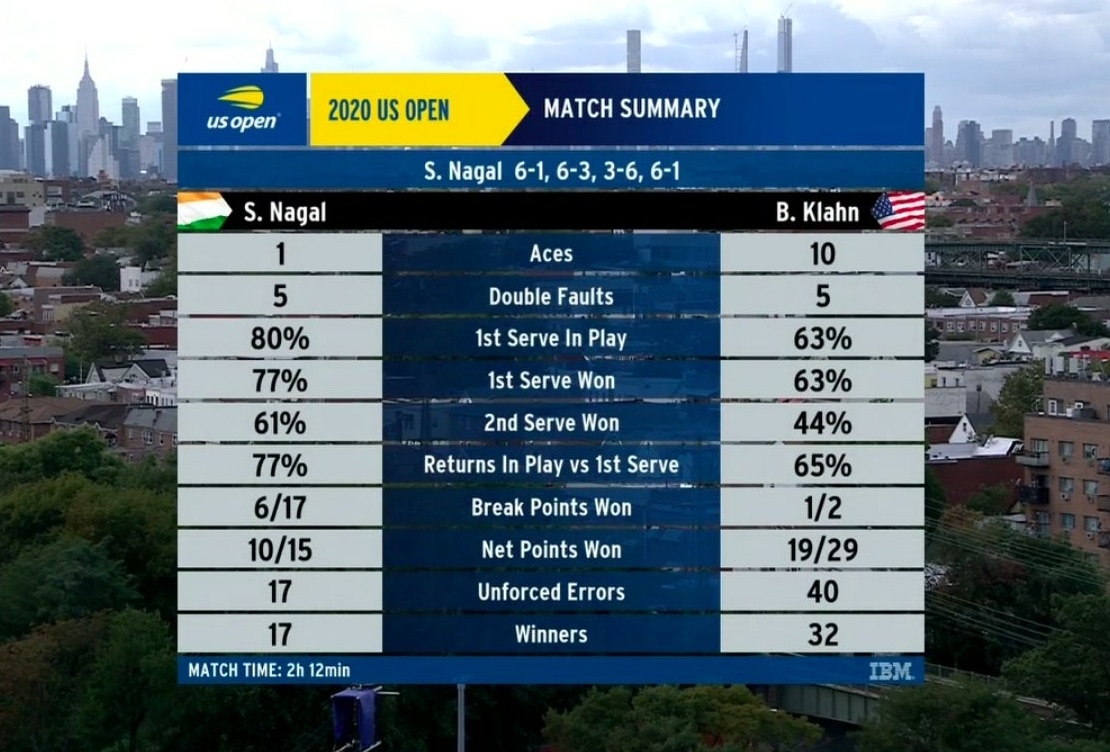 Sumit Nagal took six match points to seal the deal. (Screengrab)

He was up 40-0, on his third match point, but then shanked a forehand into the stands. At 40-30, he shanked another forehand into the stands and soon enough was facing a break point after a smash from the forecourt went straight into the net.

But he bounced back, played a forehand winner and after Klahn's 40th unforced error, had reached a sixth match point.

Advertisement

Nagal looked up towards the sky as he walked to the baseline, readying himself for his service routine. A few shots later, a short forehand winner down the line made him the first Indian since Somdev Devvarman at the 2013 US Open to win a main draw match at a Grand Slam.

Also Read
Watch: Jannik Sinner wins a 46-shot rally against Tommy Paul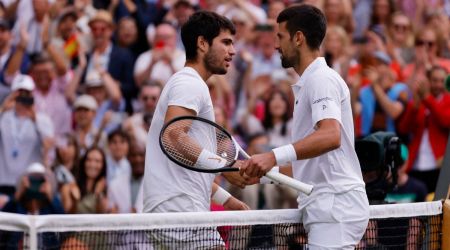 Novak Djokovic and Carlos Alcaraz set to meet again in group stage of Dav...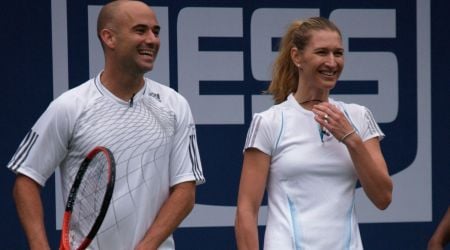 Does Steffi Graf ever age? Husband Andre Agassi has the perfect reply
'Never been friends, never been close to Roger Federer': Novak Djokovic s...

His journey in the main draw of the majors started at the Arthur Ashe Stadium last year, against Federer. And now that he's won his tie on court 12, he's secured another trip to the US Open's centre court, where world no 3 Dominic Thiem awaits him in the second round.

© The Indian Express (P) Ltd